I'd like to extend a warm welcome to all our new customers and friends! The response to the new blog, and the support from ASG and the sewing community in general has been just wonderful. Thank you all! I posted this on my old blog a while back, but since we've been welcoming many new customers recently, I'll put it here as well.
It's Easy to Get Around!
Did you know that you can easily navigate the Gorgeous Fabrics site? Rather than having to click through all the fabrics from the front page (which is lots of fun but not the most efficient), there are navigation tools at the top of each page so you can zero in on exactly what you want.
At the very top of the page, there are links for Products, Classes and Login. If you click on the Products link:
That will bring up a menu of all the different product categories. You can then drill down by your preference, whether it's fabric type, fiber, color, sale fabrics or whatever…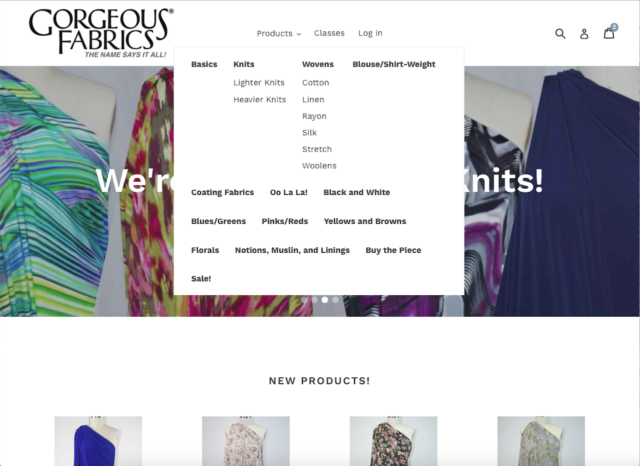 Then, within each category, you can sort fabrics by a number of factors, including price, newest, featured, etc.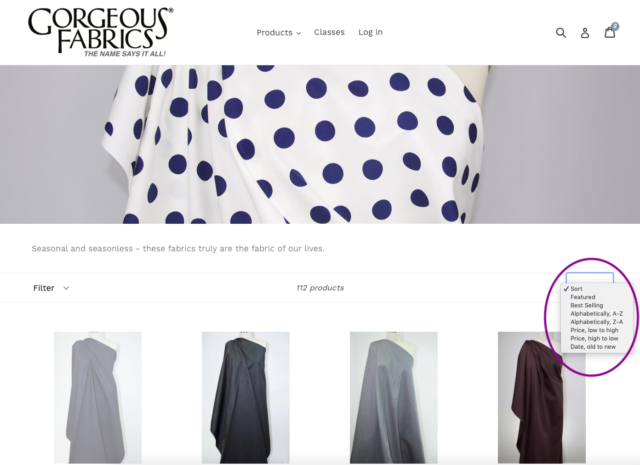 And last but not least, at the top right corner of every page is a search window, so you can type in "bouclé" or "matte jersey" and the like, and it will fetch all fabrics that have that search phrase in them.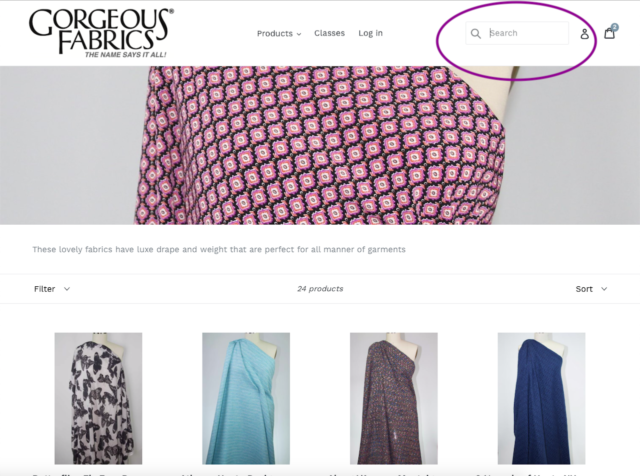 So I hope that helps give you a feel for getting around the site.
Welcome to everyone who's new, big howdy to peeps who've been with me for a while, and to all you Gorgeous peeps,
Happy sewing!
Ann